When I arrived back in Europe on the 19th April 2009, I was welcomed back by a gang of my friends; pretty much everyone from the Team Odyssey Pantheon and the following wonderful people who took the time out to wish me well. Thanks guys.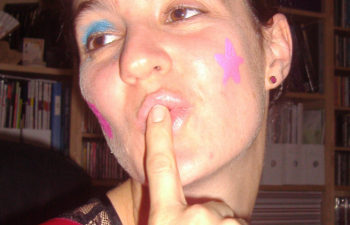 Michelle, London
Michelle came to meet me in Euston station with Lindsey to greet my arrival in the UK. An old school chum and and old flame, Michelle and I have been friends for fourteen years now. Bloody hell, that makes me feel old.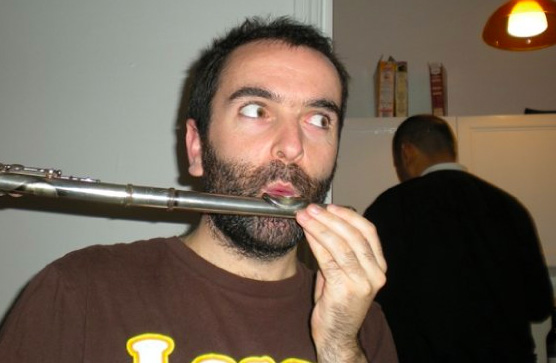 Matt, London
Matt and I lived together whilst attending Manchester University. Originally hailing from Northern Ireland, Matt is a consummate musician and a top bloke. He accompanied me on my five nation tour of the UK, making it all the way to Manchester.
Stuart, Liverpool
Like myself, Stuart is an incredibly talented film-maker and we have worked together on all kinds of crazy film projects since we first met in 2004.  The founder of Token Films, he joined me on my five nation tour all the way to Ireland.
Mary, Liverpool
Mary is (yet) another old friend from school. Sorry, but our school was populated by a particularly occurrence of groovy people, that's all. We ran away to university together, we saw in the millennium at the Pyramids, we lived next door to each other for five years and she went to Australia to visit Mandy while I've been away. TOP TROOPER!!
Paul, Liverpool
Another comrade from my school days, Paul is Mary's better half and the two have been together longer than I care to remember. As well as accompanying me on various adventures around Egypt and Spain, Paul is always on hand to argue with me over the dubious merits of modern architecture. He met me at Lime Street Station.
Steve, Liverpool
The official Nicest Guy In The Whole Of Liverpool™, Steve is the brother of Gary, a schoolfriend of my brother's. Our paths crossed again as a result of a party in Stuart's gaff and I'm glad it did. He not only met me at Lime Street Station, he made little flags for everyone to wave! Awesome!
Stan, London
My bestest mate from university, Stan and I have been on so many ludicrous adventures together I think I'm losing track. Serbia, Thailand, Denmark, countless music festivals and more late nights and house parties than it would be wise to admit to. He came to meet me at Lime Street Station and then met us again for the five nations curry in Manchester.
Lucy and Tim, Liverpool
Lucy is the sister of my great old mucka Dan Martin of the NME. After meeting ten years ago, Licy and I have been to tons of music festivals and house parties together. Her husband, Tim, is Liverpool's top tattoo artist. Although you know gingers aren't allowed to have tattoos. Lucy met me at Chester station while we were on the Five Nations Tour.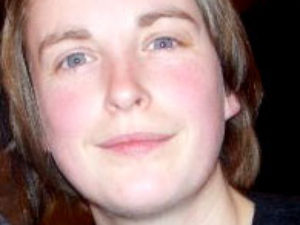 Jewles, Liverpool
I met Jewles through the lovely Laura McGann (see the Pantheon page) and we've worked together on various projects over the last few years. It was Jewles who helped me film my pitch video which convinced Lonely Planet to make The Odyssey TV Show. She came to welcome me back to Liverpool in April 2009.
Denise, Liverpool
Denise is my favourite scouser in the world. Embodying the soul of the city in her freewheeling, loving, sarcastic and mischievousness ways; she came to meet me at Lime Street. When I saw her I knew I was really home.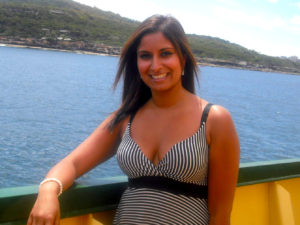 Helen, Liverpool
Helen has been my top chum since I met her through Mandy's work about five years ago. Always up for a fancy dress party or a trip to Alton Tours, Helen is one of the few people to truly appreciate my appalling sense of humour.  Good on her, I say! She met me at Lime Street.
Kjell, Liverpool
I met Kjell through Scott Jones, The Odyssey's designer in chief. He worked with Scott setting up Bad Format! and we shared an office in the Elevator Building. He came to Lime Street to wish me well.
Tom, Liverpool
Mary's little brother and the nuttiest guy this side of Spike Milligan, Tom is a dangerous party animal in the tradition of the late great John Belushi – the kind of guy you invite along in order to make things interesting. When not getting himself into trouble, he's usually making funny animations to post on b3ta.com.
Danny, Liverpool
My good good friend from school, Danny is one of those friends that continues to make you proud. Not content with achieving two masters from Oxford University, he joined the British Army as an officer and has served two tours in Iraq and one in Afghanistan. He's currently building schools in Kenya.
Lynn, Lithuania
I love random. And they don't come much more random than bumping into my ex-girlfriend's mum in a bus station in Lithuania at 7 o' clock in the morning. I actually owe Lynn a great deal: she was the one who drove me to Manchester University on A-Level results day back in 1997 so I could (successfully) beg for a clearing place. Legend!
Ivy, Poland
Ivy was from Croatia and she accompanied me on the train from Warsaw to Bratislava. I would have forgotten one of my bags if it wasn't for her… which makes her an Odyssey Hero!
John, Romania
John was my bunkmate on the overnight train from Romania to Greece. We drank beer, played cards and made fun of Vlad's pointy teeth together.