On January 1st 2009, I crossed the River Plate from Argentina into Uruguay. Thus began an adventure seven years in the making: The Odyssey Expedition. Through Latin America, the Caribbean, North America, Europe, Africa, Asia, Australia and The Pacific.
Every country in the world without flying. 
Nobody had done it before. Many said it was impossible. I not only proved them wrong, I set two brand-new Guinness World Records™, raised money for WaterAid and blazed a trail for others to follow.
TAP A STAMP TO FIND OUT MORE!
From Uruguay to Egypt, I filmed and hosted an eight-part TV series for Lonely Planet, National Geographic & the BBC, covering my journey to the first 133 countries of The Odyssey Expedition. Graham's World has been broadcast in over sixty nations, including the US, Canada, Australia, South Africa, India and China.
My achievement has been certified by Guinness World Records™ and features in the 2016 edition of the Guinness Book of Records.
Marco Frigatti, Head of Records at Guinness World Records, was quoted as saying "I can't remember a more absorbing record to verify in recent years".
More than two hundred countries. A shoestring budget. Travelling alone. No flights, no hitch-hiking, no smartphone (it was 2009!) and no professional support.
How did I do it? What went right? What went wrong? Find out below!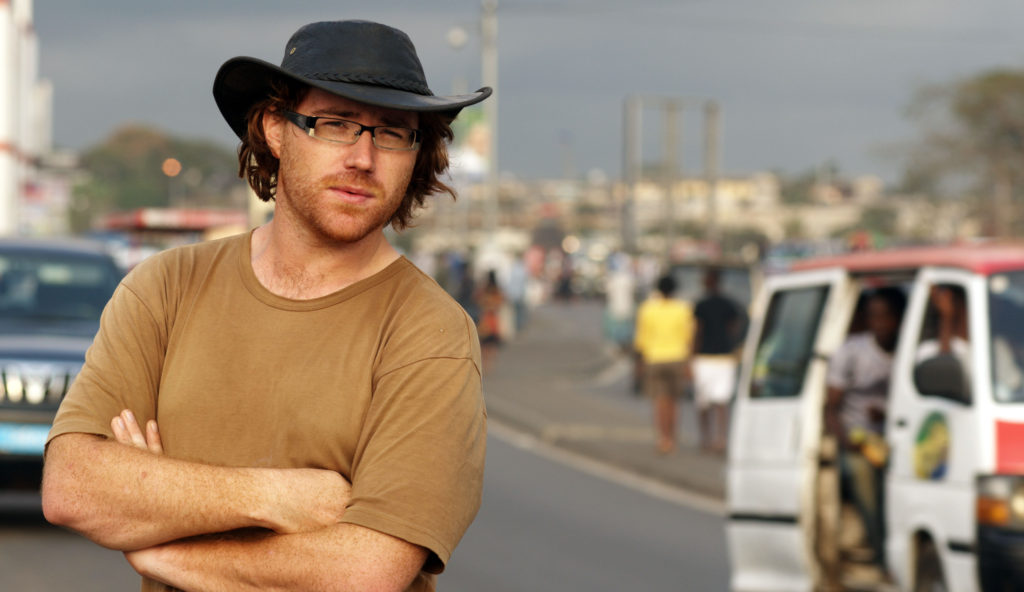 The first year of The Odyssey Expedition saw me hurtle to a total of 133 countries and 6 territories across The Americas, Europe and Africa in just 12 months, without flying.
I hitched a ride on a cruise ship, was arrested on the Russian border, imprisoned in Cape Verde and again a few months later in Congo, risked being kidnapped by Somali pirates and ended the year with a mad dash up East Africa to keep a date at the Pyramids of Giza.
PART II
"TOP OF THE WORLD"
The second year of The Odyssey Expedition, my record-breaking journey to every country in the world without flying, took me to some of the most dangerous nations on Earth: Syria, Iraq, Libya, Afghanistan, Yemen, Eritrea and North Korea. I crossed the Arabian desert, The Caspian Sea, the Himalayas and the Mekong, and I was helped and cheered along the way by some of the most incredible people I've ever had the luck and the privilege to meet.
PART III
"END OF THE WORLD"
The final years of my journey involved dizzying highs and crashing lows; love, laughter and heartache, not to mention reaching some of the difficult countries to visit without flying in the world… the far-flung Pacific Island Nations, not to mention South Sudan which became a country halfway through my third year of travel. It would take all my skill, cunning and tenacity to see The Odyssey Expedition through to its gripping and somewhat unexpected conclusion.